www.forscope.ro
Autodesk Building Design Suite 2016 Premium – proprietate perpetuă
Autodesk Building Design Suite 2016 Premium – proprietate perpetuă
engleză și
mai mult de 10 alte limbi
germană
franceză
italiană
rusă
spaniolă
portugheză
cehă
maghiară
poloneză
chineză
+ alte câteva limbi
Imaginea are doar scop informativ. Livrăm produsul fără ambalaj.
Certificat electronic
Fără dată de expirare
Compatibil cu sistemul de operare Windows
Transferul în contul utilizatorului final poate dura până la 6 zile lucrătoare
Conținut: AutoCAD (+ Architecture, MEP, Raster Design), ReCap, Revit, 3dsMax, Navisworks Simulate
Tipul produsului:
versiunea completa; posibil actualizat prin acord de întreținere cu titularul dreptului de autor
Tipul distribuției:
certificat electronic; licență de rețea (cantitatea de dispozitive pe care licența poate fi folosită în același timp corespunde numărului de licențe cumpărate)
Software folosit:
da; furnizăm toate documentele necesare, în conformitate cu legile UE
Valid pentru:
fără dată de expirare
Transferabilitate:
transferabil
Metodă de instalare:
instalare din fișierul de instalare al producătorului (oferim un link pentru descărcarea fișierului)
Arhitectură:
32/64 biți
Compatibilitate cu sistemul de operare:
Windows
Utilizare:
poate fi transferată in contul Autodesk
Limba:
software multilingv
Certificat pentru software
Documentație în conformitate cu legile UE (Declarația vânzătorului)
Confirmarea achiziției (factura)
Fișier de instalare pentru descărcare
Conexiune la Internet:
Microsoft Internet Explorer 9 sau o versiune ulterioară
Procesor:
AMD Athlon 64 sau AMD Opteron cu tehnologie SSE2; Intel Xeon sau Intel Pentium 4 cu suport Intel EM64T și tehnologie SSE2
Memorie:
4 GB RAM
Spațiu pe hard disk:
30 GB
Sistem de operare:
Windows 7, 8, 8.1, 64-bit
Rezolutia ecranului:
1360×768 sau mai mare
Recomandăm de asemenea
AutoCAD LT 2018 – proprietate perpetuă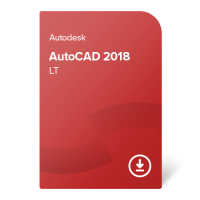 Preț la cerere
AutoCAD 2012 – proprietate perpetuă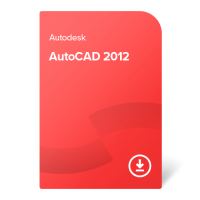 4 969 LEI
AutoCAD 2015 – proprietate perpetuă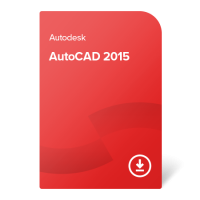 Preț la cerere
Autodesk Building Design Suite 2016 Premium – proprietate perpetuă
Autodesk Building Design Suite
is a set of
CAD
and
BIM
tools to aimed mainly at architects,
MEP
and structural engineers and professionals in the construction industry. Building Design Suites are focused on providing the workflow and design instruments required for handling all major aspects of construction projects – from 2D and 3D design, visualization, simulation, calculations, technical analysis and optimization through planning, decision making, accurate documentation, presentation and plotter preparation, to performance and cost estimation, construction, and operating and maintaining the resulting constructions and facilities.
Main benefits of Autodesk Building Design Suite:


| | | |
| --- | --- | --- |
| |   | Enhanced toolbox – expand your productivity and creativity with the collection of helpful tool sets aimed at different design purposes and processes |
| |   | Automated workflows – automate and accelerate frequent operations and workflows with the in-built collaboration features |
| |   | Cloud connectivity – easily share and view your 3D designs with Autodesk A360 web-based cloud services thanks to the 25GB storage (per license), cloud rendering options and drawing optimization capabilities |
| |   | Reduced costs – lower your organization's software expenses by buying all necessary products together |
What's the difference between Building Design Suite editions?
All Building Design Suites are typically available in three editions: Standard, Premium and Ultimate.
Standard is best for planners and draftsmen with its collection of essential programs that can be used to create, document, and share drawings.
Premium is focused on the needs of architects and engineers which includes powerful BIM tools and additional visualization instruments.
Ultimate would be most suitable for contractors and project management companies because of its expanded 3D design toolset.
In the table below you can see the main programs included in each edition from version 2016 onwards.
| | | |
| --- | --- | --- |
| Program | Standard | Premium |
| AutoCAD | | |
| AutoCAD Architecture | | |
| AutoCAD MEP | | |
| AutoCAD Raster Design | | |
| Showcase | | |
| ReCap | | |
| 3ds Max | | |
| Revit | | |
| Navisworks Simulate | | |
| Navisworks Manage | | |
| Inventor | | |
| Robot Structural Analysis Professional | | |

The Premium edition builds on the Standard pack with Autodesk Revit, 3ds Max and Navisworks, so you can analyse, evaluate, revise and present 3D BIM models with compelling visualisations. Moreover, beside the typical programs for the Premium edition, the 2019 version of Autodesk Building Design Suite also includes AutoCAD Structural Detailing and AutoCAD Sketchbook Designer.

Looking for a more basic edition for a lower price? You can find the Autodesk Building Design Suite Standard here.
Licensing
Save money and provide flexibility to your team with Autodesk Building Design Suite 2019 Premium's perpetual, non-expiring network license – the perfect choice for companies with international offices, professionals who travel often and employees working shifts, among others. This type of license allows you to install the suite on many devices (for example at your office and home computers and on your laptop), but you can use the software only on one device at a given time. This way you don't waste time in uninstalling and reinstalling the suite when you need to move to a new location or buy a new device.