www.forscope.ro
Project 2013 Professional
Project 2013 Professional
română și
mai mult de 10 alte limbi
engleză
germană
franceză
italiană
rusă
spaniolă
portugheză
croată
cehă
daneză
+ alte câteva limbi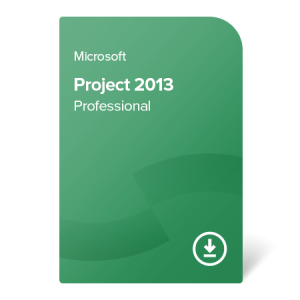 Imaginea are doar scop informativ. Livrăm produsul fără ambalaj.
în stoc
livrare în 5 minute
Momentan stoc epuizat
Livrare prin e-mail
De asemenea, clienții cumpără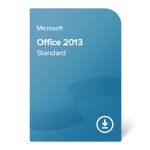 4 334 LEI
1 049 LEI
1 248,31 LEI
cu TVA (19 %)
Certificat electronic
Transferabil (activare online)
Pentru 1 dispozitiv
Fără dată de expirare
Compatibil numai cu produse Office de volum (Standard sau Professional Plus)
Compatibil cu sistemul de operare Windows
Tipul produsului:
versiunea completa; posibil actualizat prin acord de întreținere cu titularul dreptului de autor
Tipul distribuției:
Volum (OLP, EA sau similar); certificat electronic
Software folosit:
da; furnizăm toate documentele necesare, în conformitate cu legile UE
Valid pentru:
fără dată de expirare
Transferabilitate:
transferabil
Metodă de instalare:
instalare din fișierul de instalare al producătorului (oferim un link pentru descărcarea fișierului)
Arhitectură:
32/64 biți
Compatibilitate cu sistemul de operare:
Windows
Limba:
software multilingv
Compatibilitate MS Office:
MS Office Standard, MS Office Pro Plus și aplicații independente MS Office
Numere de produs compatibile (part number, P/N)
:
H30-03673
Certificat pentru software
Documentație în conformitate cu legile UE (Declarația vânzătorului)
Confirmarea achiziției (factura)
Fișier de instalare pentru descărcare
Recomandăm de asemenea
Visio 2013 Professional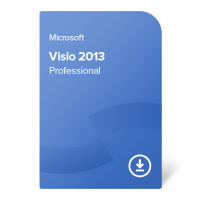 699 LEI
Office 2013 Professional Plus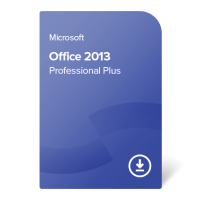 349 LEI
Project 2013 Standard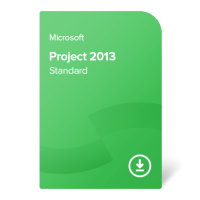 649 LEI
Project 2013 Professional
Coordonați, organizați și planificați proiectele dvs de la început până la sfârșit. Design nou, caracteristici noi, precum și o mai bună gestionare a sarcinilor echipei vă permite să conduceți proiecte cu mult succes. Microsoft Project Professional este conceput pentru managerii de proiect în companii mici, precum și în sfera corporativă.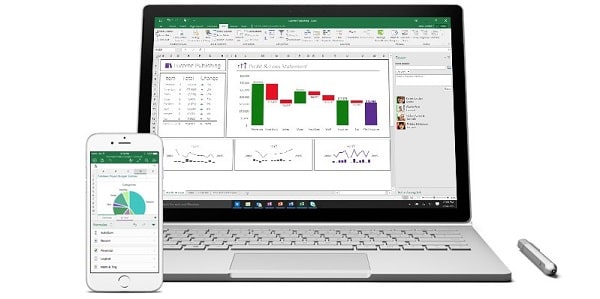 Proiecte de succes sub conducerea dumneavoastră
Veți avea un control complet asupra tuturor proiectelor dumneavoastră. În plus, Microsoft Project permite să selectați dintr-o varietate de opțiuni care permit  să conduceți proiectul dvs cu o eficiență maximă. Acesta vă va oferi o perspectivă asupra progresului proiectului în conformitate cu planul inițial și starea finanțelor.
În comparație cu versiunile mai vechi, 2013 are un design modern. În primul rând, este îmbogățit cu o serie de caracteristici noi care oferă mai multe simplificări. Puteți utiliza seturile presetate: Resurse, Panoul de control, Costuri, În progres, sau Noțiuni de bază pentru a crea individual. Aplicația este îmbogățită cu o nouă platformă de comunicare care vă permite să scrieți, să efectuați apeluri telefonice sau să organizați o conferință video cu toți colegii. În plus, programului este foarte simplu și intuitiv.
Care este diferența dintre Project 2013 Standard și Professional?
| | | |
| --- | --- | --- |
| Caracteristică | Project Standard 2013 | Project Professional 2013 |
| Demarați rapid proiectele cu ajutorul noilor șabloane pentru proiecte | | |
| Păstrați proiectele pe drumul cel bun prin rezolvarea potențialelor probleme de planificare | | |
| Puteți găsi și crea cu ușurință rapoarte care vor arăta minunat | | |
| Extindeți capabilitățile cu aplicațiile din Magazinul Office | | |
| Easily manage resources using drag and drop | | |
| Gestionați cu ușurință resursele utilizând drag and drop | | |
| Sunați sau trimiteți mesaje instant membrilor echipei dvs din interiorul programului Project | | |
Important: Nu este posibil să instalați versiunile de software de volum și retail ale software-ului pe același dispozitiv. Aceasta înseamnă că, de exemplu, nu puteți instala Microsoft Office Home and Business (licență retail) și Project Professional (licență de volum) pe același computer.