www.forscope.ro
Project 2013 Standard
română și
mai mult de 10 alte limbi
engleză
germană
franceză
italiană
rusă
spaniolă
portugheză
cehă
daneză
olandeză
+ alte câteva limbi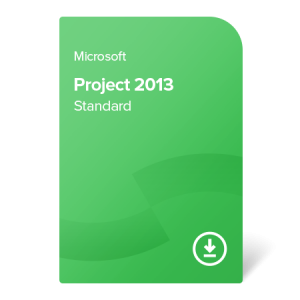 Imaginea are doar scop informativ. Livrăm produsul fără ambalaj.
Tip software:
second-hand, perpetuu
cu documentație juridică pregătită pentru audit
Varianta:
certificat electronic
în stoc
Livrare electronica în 5 minute
Momentan stoc epuizat
Livrare prin e-mail
Doriți să vă consultați proiectul și să obțineți o ofertă individuală de preț? Contactează-ne.
Oferta individuală
Documentație juridică pregătită pentru audit
Deoarece acest produs este software second-hand, legea definește 4 condiții care sunt necesare pentru un transfer legal de proprietate asupra software-ului.
Oferim prima declarație de proprietar care confirmă că au fost îndeplinite toate condițiile legale:
Prima utilizare la nivel de țară a fost în UE/SEE sau în Elveția.
Produsul a fost plătit integral proprietarului drepturilor de autor.
Produsul este perpetuu, fără limită de timp pentru utilizare.
Produsul nu mai este utilizat de către primul proprietar.
Declarația Forscope de neutilizare este, de asemenea, o parte a documentației legale.
Doriți să aflați mai multe despre documentația furnizată? Verificați articolul nostru.
Exemplu de documentație
Transferabil (activare online)
Pentru 1 dispozitiv
Fără dată de expirare
Compatibil numai cu produse Office de volum (Standard sau Professional Plus)
Compatibil cu sistemul de operare Windows
Recomandat pentru sistemele de operare Windows 10 sau mai vechi
Tipul produsului:
versiunea completa; posibil actualizat prin acord de întreținere cu titularul dreptului de autor
Tipul distribuției:
Volum (OLP, EA sau similar); certificat electronic
Software second-hand:
da; furnizăm toate documentele necesare, în conformitate cu legile UE
Valid pentru:
fără dată de expirare
Transferabilitate:
transferabil
Metodă de instalare:
instalare din fișierul de instalare al producătorului (oferim un link pentru descărcarea fișierului)
Arhitectură:
32/64 biți
Compatibilitate cu sistemul de operare:
Windows
Limba:
software multilingv
Compatibilitate MS Office:
MS Office Standard, MS Office Pro Plus și aplicații independente MS Office
Numere de produs compatibile (part number, P/N)
:
076-05068
suport mainstream: 10.04.2018, suport extins: 11.04.2023
Certificat pentru software
Documentație în conformitate cu legile UE
Confirmarea achiziției (factura)
Fișier de instalare pentru descărcare
Procesor:
1 GHz
Memorie:
1 GB RAM (32-bit); 2 GB RAM (64-bit)
Spațiu pe hard disk:
3 GB
Sistem de operare:
Windows 7, 8, 8.1, 10; Windows Server 2008 R2, 2012, 2012 R2
Grafică:
procesor grafic DirectX 10
Recomandăm de asemenea
Visio 2013 Standard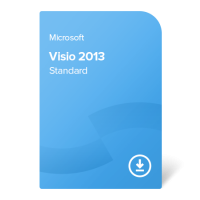 449 LEI
Project 2013 Professional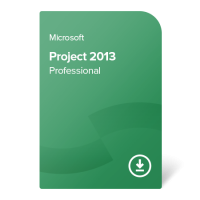 Preț la cerere
Office 2013 Professional Plus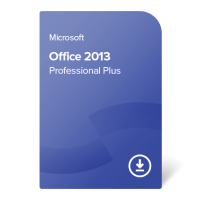 349 LEI
Project 2013 Standard
Microsoft Project 2013 oferă un sistem sofisticat de gestionare a proiectelor dvs. și de monitorizare a progresului acestora. Puteți lucra independent sau împreună cu colegii dvs. și puteți comunica între dvs prin intermediul funcțiilor încorporate. Project 2013 oferă un set complet nou de rapoarte personalizate, ceea ce va facilita urmărirea parcursului sarcinilor și îmbunătățirea orientării în graficul complex Gantt. Realizați rezultate profesionale în toate privințele în ceea ce privește proiectul dvs!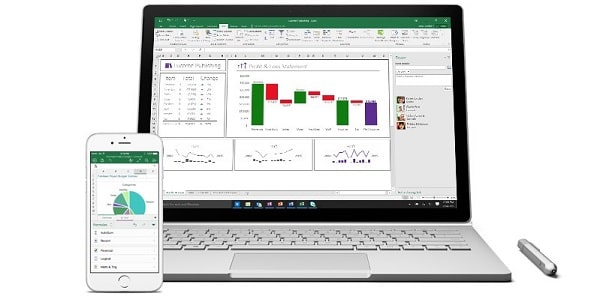 Versiunea standard este destinată întreprinderilor mici și utilizatorilor independenți care doresc să aibă propriile proiecte în ordine.
Începeți noi proiecte imediat
Cu mediul vizual îmbunătățit și o gamă largă de șabloane de proiecte noi, vă puteți concentra pur și simplu asupra a ceea ce este cu adevărat important. Căutați șabloane deja pregătite, importați date din Excel sau site-uri sharepoint sau faceți clic pur și simplu pe un proiect gol și creați o diagramă Gantt goală. Începeți orice proiect rapid și ușor!
Monitorizați progresul proiectului
Datorită acestui program, veți știi întotdeauna ce sarcini sunt deja în curs de desfășurare și ce trebuie făcut în continuare. Funcțiile "Left to complete" și "Prezentare generală a resurselor" vă vor ajuta să monitorizați proiectul cu ajutoru șabloanele deja pregătite. Și dacă șabloanele predefinite nu se potrivesc nevoilor dvs., puteți crea cu ușurință propria dvs versiune. Verificați sarcinile neterminate și identificați punctele cele mai dificile pentru a finaliza proiectul cu succes!
Colaborați cât mai ușor cu echipa dvs
Beneficiați de instrumentele de comunicare ale echipei și faceți cooperarea pe proiect cât mai lină posibil pentru toată lumea. Software-ul vă va ajuta să preveniți problemele, întârzierile și alți factori negativi care ar putea afecta programul proiectului dvs.
Care este diferența dintre Project 2013 Standard și Professional?
| | | |
| --- | --- | --- |
| Caracteristică | Project Standard 2013 | Project Professional 2013 |
| Demarați rapid proiectele cu ajutorul noilor șabloane pentru proiecte | | |
| Păstrați proiectele pe drumul cel bun prin rezolvarea potențialelor probleme de planificare | | |
| Puteți găsi și crea cu ușurință rapoarte care vor arăta minunat | | |
| Extindeți capabilitățile cu aplicațiile din Magazinul Office | | |
| Easily manage resources using drag and drop | | |
| Gestionați cu ușurință resursele utilizând drag and drop | | |
| Sunați sau trimiteți mesaje instant membrilor echipei dvs din interiorul programului Project | | |
Important: Nu este posibil să instalați versiunile de software de volum și retail ale software-ului pe același dispozitiv. Aceasta înseamnă că, de exemplu, nu puteți instala Microsoft Office Home and Business (licență retail) și Project Professional (licență de volum) pe același computer.