www.forscope.ro
Windows 10 Enterprise LTSC 2019 Upgrade (+ drepturi de utilizare pentru Windows 11 Pro)
Windows 10 Enterprise LTSC 2019 Upgrade (+ drepturi de utilizare pentru Windows 11 Pro)
română și
mai mult de 10 alte limbi
engleză
germană
franceză
italiană
rusă
spaniolă
portugheză
bulgară
croată
cehă
+ alte câteva limbi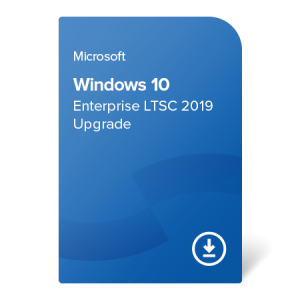 Imaginea are doar scop informativ. Livrăm produsul fără ambalaj.

Tip software:
second-hand, perpetuu
cu documentație juridică pregătită pentru audit
Varianta:
certificat electronic
în stoc
Livrare electronica în 5 minute
Momentan stoc epuizat
Livrare prin e-mail
De asemenea, clienții cumpără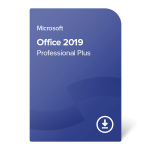 Doriți să vă consultați proiectul și să obțineți o ofertă individuală de preț? Contactează-ne.
Oferta individuală
Documentație juridică pregătită pentru audit
Deoarece acest produs este software second-hand, legea definește 4 condiții care sunt necesare pentru un transfer legal de proprietate asupra software-ului.
Oferim prima declarație de proprietar care confirmă că au fost îndeplinite toate condițiile legale:
Prima utilizare la nivel de țară a fost în UE/SEE sau în Elveția.
Produsul a fost plătit integral proprietarului drepturilor de autor.
Produsul este perpetuu, fără limită de timp pentru utilizare.
Produsul nu mai este utilizat de către primul proprietar.
Declarația Forscope de neutilizare este, de asemenea, o parte a documentației legale.
Doriți să aflați mai multe despre documentația furnizată? Verificați articolul nostru.
Exemplu de documentație
Transferabil (activare online)
Pentru 1 dispozitiv
Fără dată de expirare
Include drepturi de upgrade la Windows 11 Pro
Posibilitatea de a alege între Windows 10 Enterprise LTSC (2019), Windows 10 Pro și Windows 11 Pro
De instalat și activat direct ca versiune completă a sistemului de operare ales
Tipul produsului:
versiunea completa; posibil actualizat prin acord de întreținere cu titularul dreptului de autor
Tipul distribuției:
Volum (OLP, EA sau similar); certificat electronic
Software second-hand:
da; furnizăm toate documentele necesare, în conformitate cu legile UE
Valid pentru:
fără dată de expirare
Transferabilitate:
transferabil
Metodă de instalare:
instalare din fișierul de instalare al producătorului (oferim un link pentru descărcarea fișierului)
Arhitectură:
32/64 biți
Limba:
software multilingv
Compatibilitate MS Office:
MS Office Standard, MS Office Pro Plus și aplicații independente MS Office
suport mainstream: 09.01.2024, suport extins: 09.01.2029
Certificat pentru software
Documentație în conformitate cu legile UE
Confirmarea achiziției (factura)
Fișier de instalare pentru descărcare
Procesor:
1 GHz
Memorie:
1 GB RAM (32-bit); 2 GB RAM (64-bit)
Spațiu pe hard disk:
16 GB (32-bit); 32 GB (64-bit)
Grafică:
procesor grafic DirectX 9 cu driver WDDM 1.0
Recomandăm de asemenea
Office 2019 Professional Plus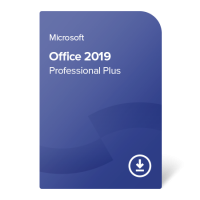 949 LEI
Project 2019 Standard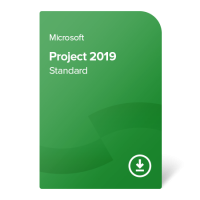 2 339 LEI
Windows 10 Enterprise LTSC 2019 Upgrade (+ drepturi de utilizare pentru Windows 11 Pro)
Specificul licențierii
Acest produs vă permite să instalați Windows 10 Enterprise LTSC 2019, Windows 10 Pro sau Windows 11 Pro. Software-ul ales poate fi instalat și activat direct ca un sistem de operare complet, independent.
Licențele software second-hand pentru Windows 10 Pro pot fi folosite pentru a activa gratuit Windows 11 Pro dacă primul proprietar (primul cumpărător) le-a vândut mai departe după octombrie 2021, când actualizarea Windows 10 la Windows 11 a fost făcută gratuit de Microsoft. Acest produs respectă condițiile menționate mai sus.
De ce pot instala versiunea completă a sistemului de operare ales, dacă produsul se numește "Upgrade"? Nu trebuie să instalez mai întâi un alt sistem de operare și apoi să îl actualizez?
Partea "Upgrade" din denumirea produsului se referă la natura software-ului sistemului de operare vândut prin intermediul canalului de licențiere comercială (volum) al Microsoft. Toate produsele noi Windows de volum sunt vândute ca upgrade-uri la o licență OEM sau Retail deja deținută. Cu toate acestea, odată ce licența de volum este revândută și a devenit software second-hand, condiția de a deține o licență pentru un sistem de operare de bază calificat nu mai este valabilă (se aplică doar primului proprietar), deoarece nu mai există un contract de licență Microsoft care să conțină o astfel de clauză între vânzător (Forscope) și cumpărător.

Descrieri suplimentare ale regulilor de licențiere Microsoft sunt disponibile aici (în limba engleză):
Volume Licensing Reference Guide for Windows and Windows Server (Ghid de referință pentru licențierea de volum a Windows și Windows Server)
Downgrade Rights Guide for Windows and Windows Server (Ghid pentru drepturile de retrogradare Windwos și Windows Server)
---
Specificații de instalare
Pentru a instala Windows 10 Enterprise LTSC, vă rugăm să folosiți fișierele de instalare furnizate de compania noastră în momentul achiziției. Este posibil ca Media Creation Tool să nu funcționeze cu cheia de produs inclusă în acest tip de licență.
Pentru a instala Windows 10 Pro, folosiți opțiunea Media Creation Tool for Windows 10.
Pentru a instala Windows 11 Pro, folosiți opțiunea Media Creation Tool for Windows 11. Înainte de a încerca să instalați Windows 11, asigurați-vă că aveți un computer sau un laptopul care îndeplinește cerințele hardware pentru sistemul de operare Windows 11.
Trebuie să instalez mai întâi Windows 10 Pro sau Enterprise pentru a face upgrade la Windows 11 Pro?
Nu, Windows 11 Pro poate fi instalat și activat direct, fără niciun sistem anterior pe computerul sau laptopul dumneavoastră.
---
Caracteristici
Windows 10 Enterprise este soluția recomandată pentru întreprinderile mijlocii și mari – conține toate caracteristicile Windows 10 Pro, dar, de asemenea, folosește instrumente importante de securitate și management, care sunt esențiale pentru buna funcționare a structurilor mai complexe ale companiei.
Principalele diferențe dintre Windows 10 Pro și Windows 10 Enterprise privesc securitate, deoarece la acest aspect sunt mai sensibile companiile mari. Enterprise aduce Windows Defender Application Control, funcționalitatea Guard și Advanced Threat Protection (ATP). Un alt avantaj foarte important al Enterprise, față de Pro, este serviciul Health Device din Windows Analytics, care permite utilizatorilor să identifice și să remedieze problemele la nivel de dispozitiv, cum ar fi problemele uzuale de funcționare. 
Alte caracteristici pe care le introduce Windows 10 Enterprise sunt:
Management și implementare – permite utilizatorilor de la distanță să acceseze rețele interne printr-un sistem asemănător VPN-ului, care stabilește o conexiune la internet bidirecțională); AppLocker (permite administratorilor să restricționeze accesul la aplicații pe dispozitivele mobile); Managed User Experience, Microsoft Application Virtualization (App-V), Microsoft User Environment Virtualization (UE-V);

Securitate 

– Credential Guard, Device Guard;

Windows fundamentals

– Windows to Go, BranchCache.

Windows 10 Enterprise LTSB și LTSC urmăresc să ofere stabilitate sistemului, prin reducerea modificărilor în funcționalitatea Windows, păstrând doar actualizările de securitate și corecțiile erorilor. Drept urmare, nu include o serie de aplicații, care necesită actualizări periodice, cum ar fi:
- Microsoft Edge
- Microsoft Store
- Cortana
- OneDrive
- Windows Ink
- Microsoft Mail
- Calendar
- OneNote
- Weather
- News
- Sports
- Money
- Photos
- Camera
- Music
- Clock
Windows 10 Enterprise va ajuta compania dvs. să gestioneze mai bine sarcinile, va reduce stresul pentru operatorii de sistem, va oferi funcții avansate de securitate mediului IT și va aduce rezultate foarte bune, în cel mai scurt timp.
Vă gândiți să faceți upgrade la Windows 11, dar nu sunteți sigur de noutățile pe care le aduce? Descoperiți principalele sale caracteristici în articolul nostru.