www.forscope.ro
Windows 10 Enterprise LTSC 2021 Upgrade
Windows 10 Enterprise LTSC 2021 Upgrade
română și
mai mult de 10 alte limbi
engleză
germană
franceză
italiană
rusă
spaniolă
portugheză
bulgară
croată
cehă
+ alte câteva limbi
Imaginea are doar scop informativ. Livrăm produsul fără ambalaj.
Tip software:
second-hand, perpetuu
cu documentație juridică pregătită pentru audit
Varianta:
certificat electronic
în stoc
Livrare electronica în 5 minute
Momentan stoc epuizat
Livrare prin e-mail
Doriți să vă consultați proiectul și să obțineți o ofertă individuală de preț? Contactează-ne.
Oferta individuală
Documentație juridică pregătită pentru audit
Deoarece acest produs este software second-hand, legea definește 4 condiții care sunt necesare pentru un transfer legal de proprietate asupra software-ului.
Oferim prima declarație de proprietar care confirmă că au fost îndeplinite toate condițiile legale:
Prima utilizare la nivel de țară a fost în UE/SEE sau în Elveția.
Produsul a fost plătit integral proprietarului drepturilor de autor.
Produsul este perpetuu, fără limită de timp pentru utilizare.
Produsul nu mai este utilizat de către primul proprietar.
Declarația Forscope de neutilizare este, de asemenea, o parte a documentației legale.
Doriți să aflați mai multe despre documentația furnizată? Verificați articolul nostru.
Exemplu de documentație
Transferabil (activare online)
Pentru 1 dispozitiv
Fără dată de expirare
Pentru a fi instalat și activat ca versiune completă a Windows 10
Tipul produsului:
versiunea completa; posibil actualizat prin acord de întreținere cu titularul dreptului de autor
Tipul distribuției:
Volum (OLP, EA sau similar); certificat electronic
Software second-hand:
da; furnizăm toate documentele necesare, în conformitate cu legile UE
Valid pentru:
fără dată de expirare
Transferabilitate:
transferabil
Metodă de instalare:
instalare din fișierul de instalare al producătorului (oferim un link pentru descărcarea fișierului)
Arhitectură:
32/64 biți
Limba:
software multilingv
Numere de produs compatibile (part number, P/N)
:
KW4-00244
12.01.2027
Certificat pentru software
Documentație în conformitate cu legile UE
Confirmarea achiziției (factura)
Fișier de instalare pentru descărcare
Procesor:
1 GHz
Memorie:
1 GB RAM (32-bit); 2 GB RAM (64-bit)
Spațiu pe hard disk:
16 GB (32-bit); 20 GB (64-bit)
Grafică:
procesor grafic DirectX 9 cu driver WDDM 1.0
Recomandăm de asemenea
Office 2016 Standard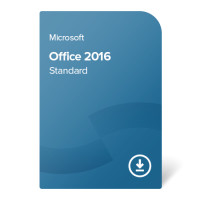 599 LEI
Office 2016 Professional Plus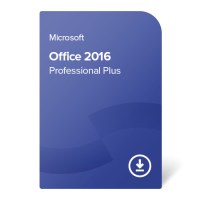 599 LEI
Windows 10 Enterprise LTSC 2021 Upgrade
Windows 10 Enterprise is the recommended solution for medium and large businesses – it contains all the features of Windows 10 Pro but also employs important security and management instruments that are essential for the smooth functioning of more complex company structures.
The main differences between Windows 10 Pro and Windows 10 Enterprise lie in security, as this is where larger companies are most sensitive. Enterprise brings Windows Defender Application Control, Guard functionality, and Advanced Threat Protection (ATP). Another very important advantage of Enterprise over Pro is the Device Health service in Windows Analytics which allows users to identify and remediate device-level issues, such as common crashes.
Other features that Windows 10 Enterprise introduces are:
Management and deployment – DirectAccess (allow remote users to access internal networks over a VPN-like system that establishes a bidirectional Internet connection); AppLocker (permit administrators to restrict app access on mobile devices); Managed User Experience, Microsoft Application Virtualization (App-V), Microsoft User Environment Virtualization (UE-V);
Security – Credential Guard, Device Guard;
Windows fundamentals – Windows to Go, BranchCache.

Windows 10 Enterprise LTSB and LTSC aim at providing system stability by reducing changes to Windows functionality, keeping only security updates and bug patches. As a result, it does not include a number of applications that require regular updates, such as:
- Microsoft Edge
- Microsoft Store
- Cortana
- OneDrive
- Windows Ink
- Microsoft Mail
- Calendar
- OneNote
- Weather
- News
- Sports
- Money
- Photos
- Camera
- Music
- Clock

Windows 10 Enterprise will help your company manage workloads better, reduce stress for system operators, provide advanced security features to your IT environment and bring great results in no time.